We know that a key ingredient in any marketing campaign is time. Important elements like photographs and press releases need to be delivered quickly to make sure you don't lose  interest and video is no different.
Recently we've been churning out films at a rate of knots, why? Because they're part of important events not to be missed!
Just a few weeks ago we filmed the launch of the 2012 Nottinghamshire and Derbyshire's Best Business Awards. Last year we were lucky enough to be shortlisted for the awards, and this year we were lucky enough to be invited to join their team, but enough about us…
To make sure the guys at the Derbyshire and Nottinghamshire Chamber of commerce got as much visibility as possible for the launch we first filmed the lunch time Nottinghamshire event, then headed to Derbyshire for the evening event.
Then we headed back to A Star Media HQ for some hardcore late night editing, and by 3pm the next day the client had the first draft of both of their films!
Rachael Buxton, Head of Events for DNCC said, 'We were extremely pleased with the professionalism shown by A Star Media in their approach and execution of the launch events for the DNCC Business Awards.  Also, the speed/turnaround and the quality of the films were excellent.'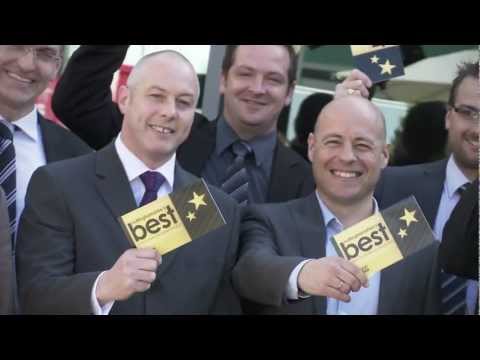 Getting films out quickly is nothing new to A Star Media, we know there's no point in having a film made if you've got to wait weeks to see it.